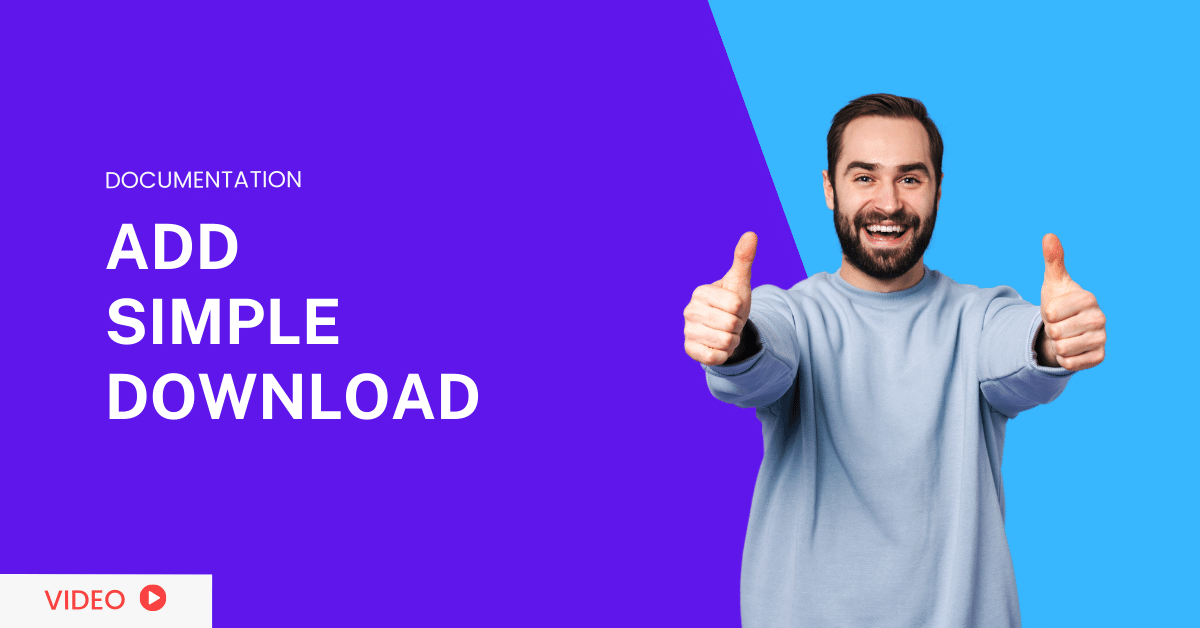 Adding a download is as easy as creating a simple blog post in WordPress. Follow the steps to add download
Step 1: Add new download
Go to your dashboard panel Navigate to the Downloadio menu and click on Add New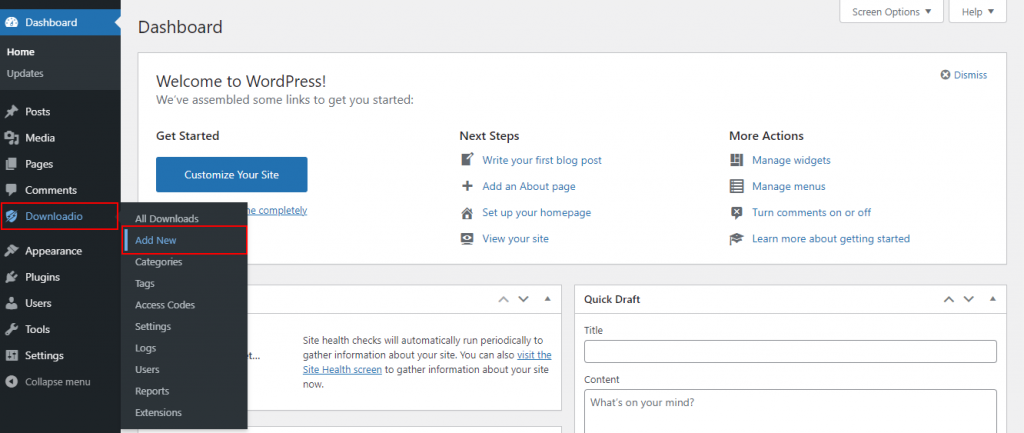 Step 2: Enter the name of the download and description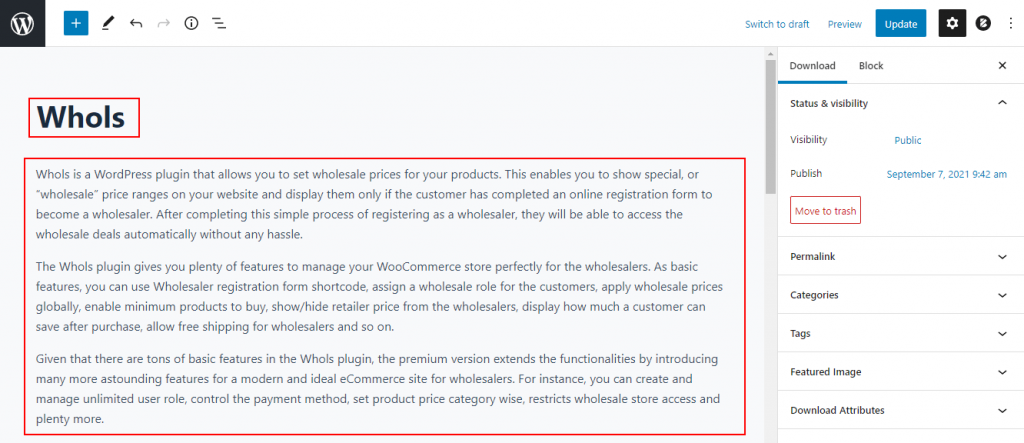 Step 3: Add Downloadable file
Select the Simple Download from the Download type option. Then enter the downloadable file and information.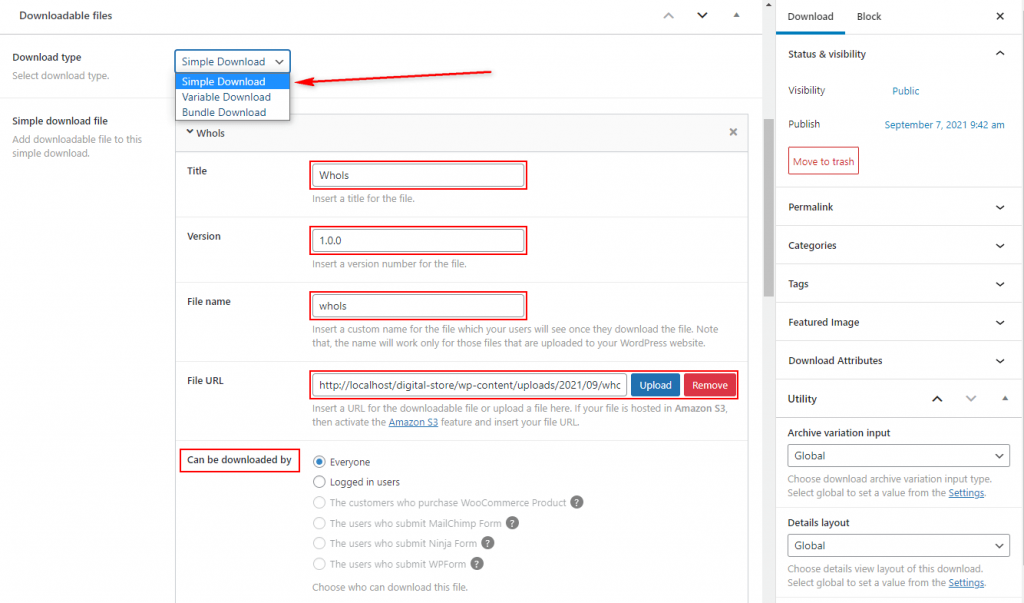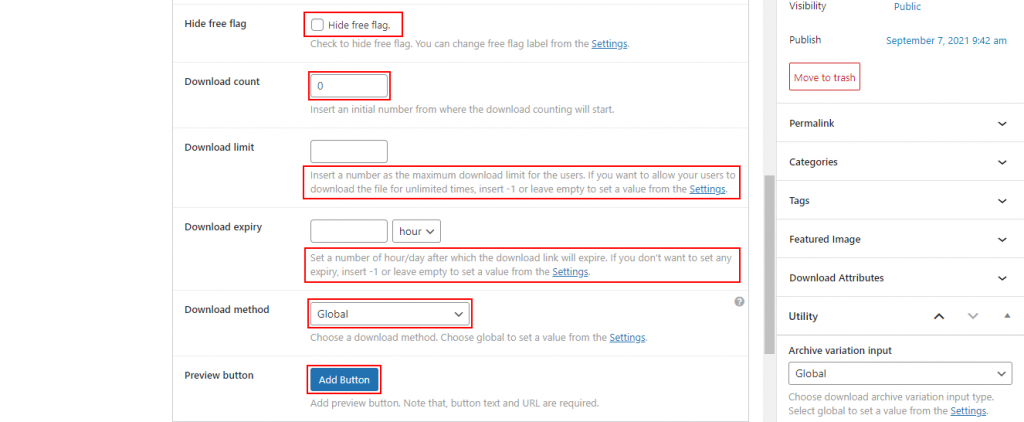 After clicking the add button, you can add a preview button for the download preview page.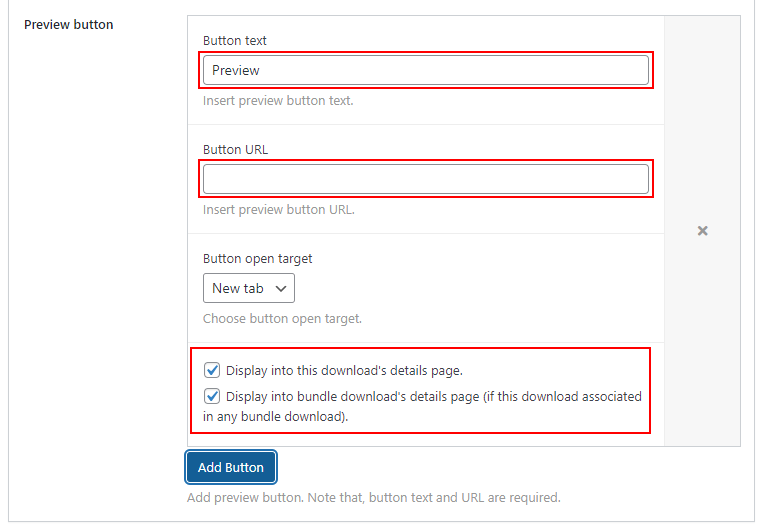 Step 4: Add additional info
If you need to add additional information regarding downloads, you can add it by clicking the add info button. If not, you can ignore it.

Step 5: Add additional Content
To add the download tagline and short description

Step 6: Add Featured image, Category, Tag and update utility settings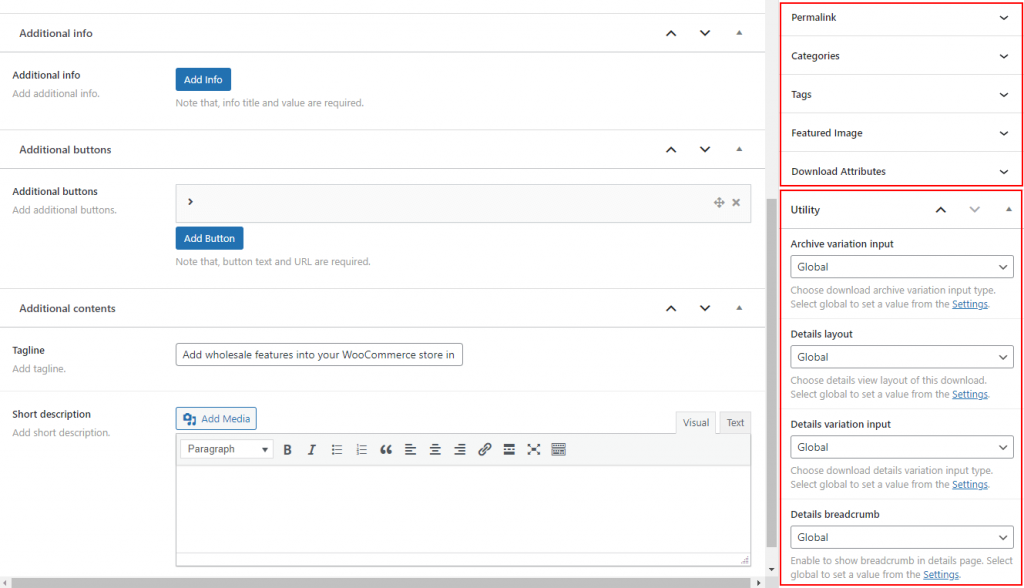 Step 7: Publish Download
After adding all the content, hit the Publish button.