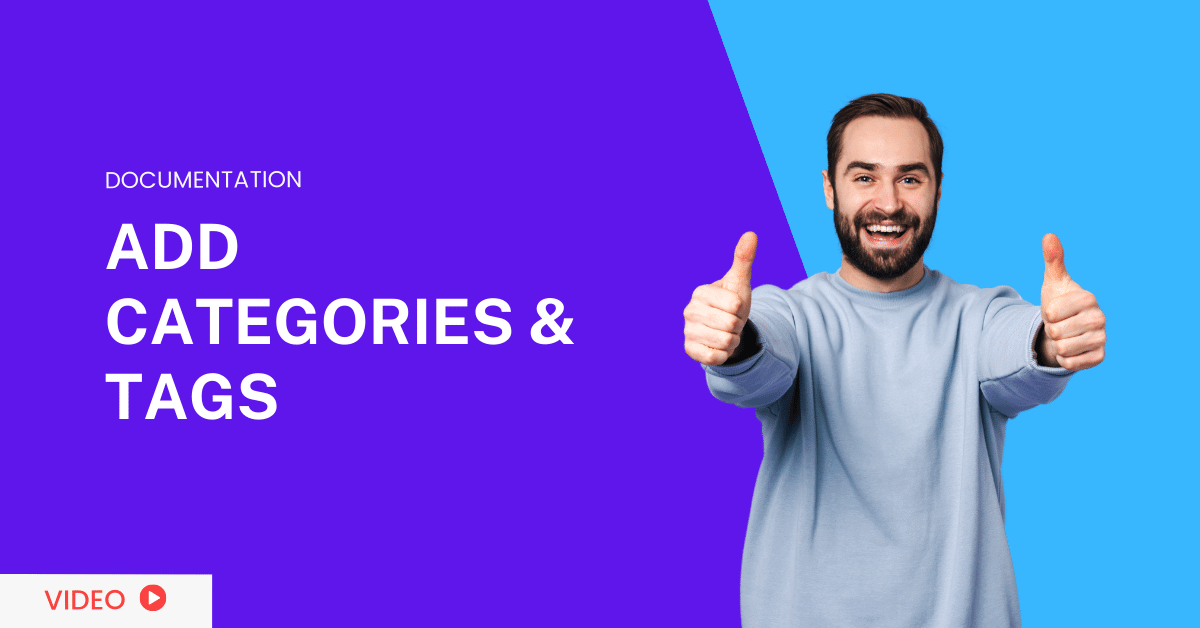 Go to your dashboard panel. Navigate to the Downloadio menu and click on Categories menu to add Categories and Tag menu in order to add tags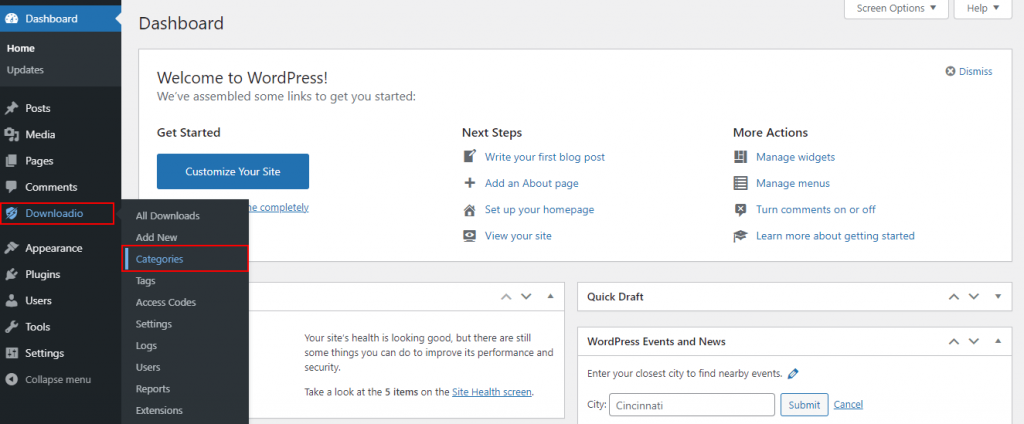 Enter Download category name then hit the add New Category button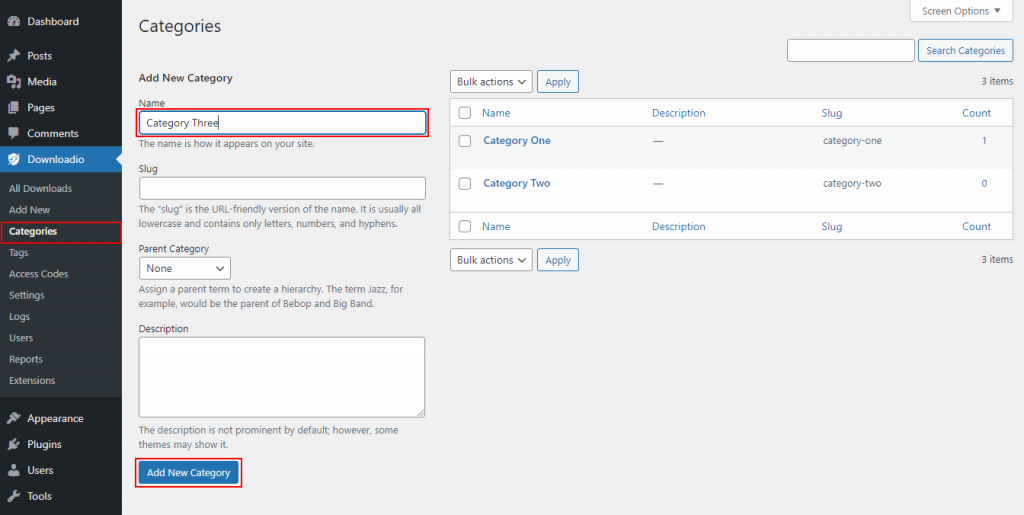 Enter Download tag name then hit the Add New Tag button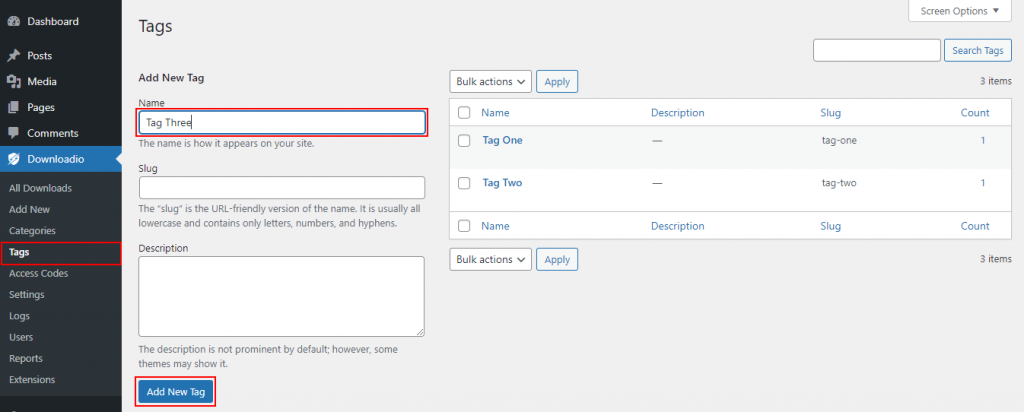 To add category and tags on your download, simply edit the download and follow the instructions in the image below.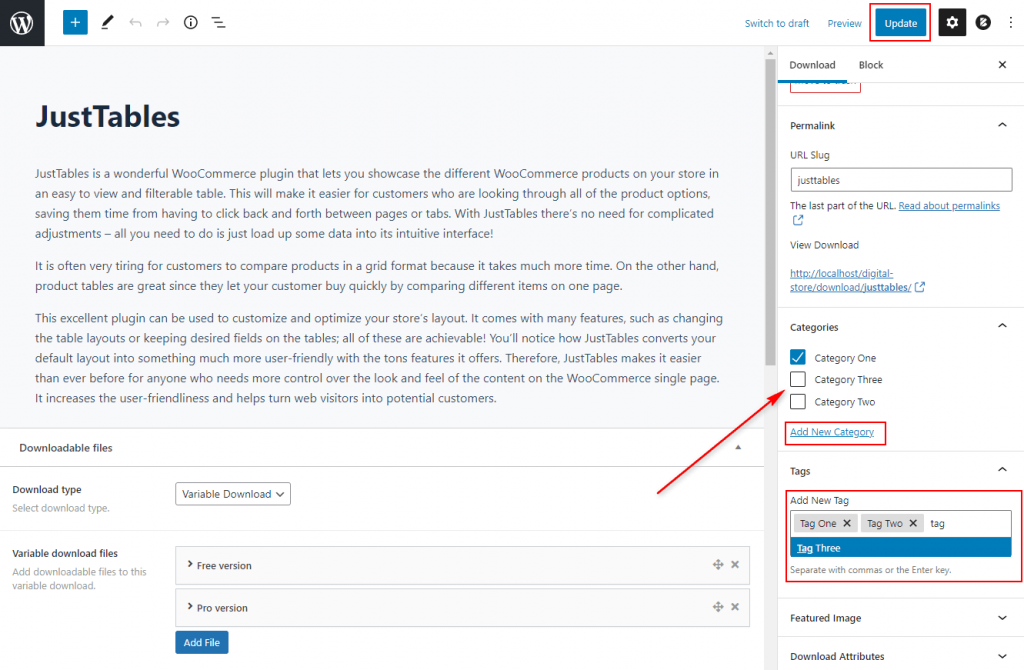 You can also add new categories and tags from here.
Add New Category button to add new category and add tag name in the Tags field (Separate with commas or the Enter key)
After adding category and tags, hit the update button to update the download.