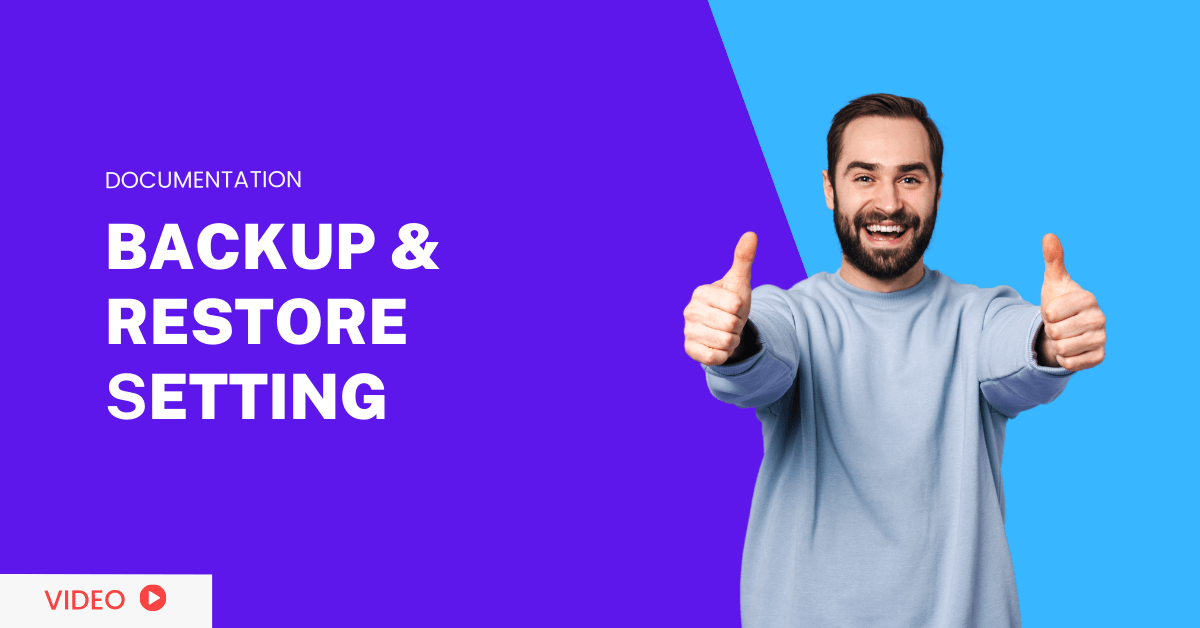 You can backup and restore the downloadio settings from the downloadio dashboard panel. Follow the instructions below to do that.
Go to your dashboard panel
Navigate to the Downloadio menu and click on Settings menu
After clicking the Settings menu select the Backup & Restore from the Downloadio settings
Backup file:
Click on the export & Download button to download the export file.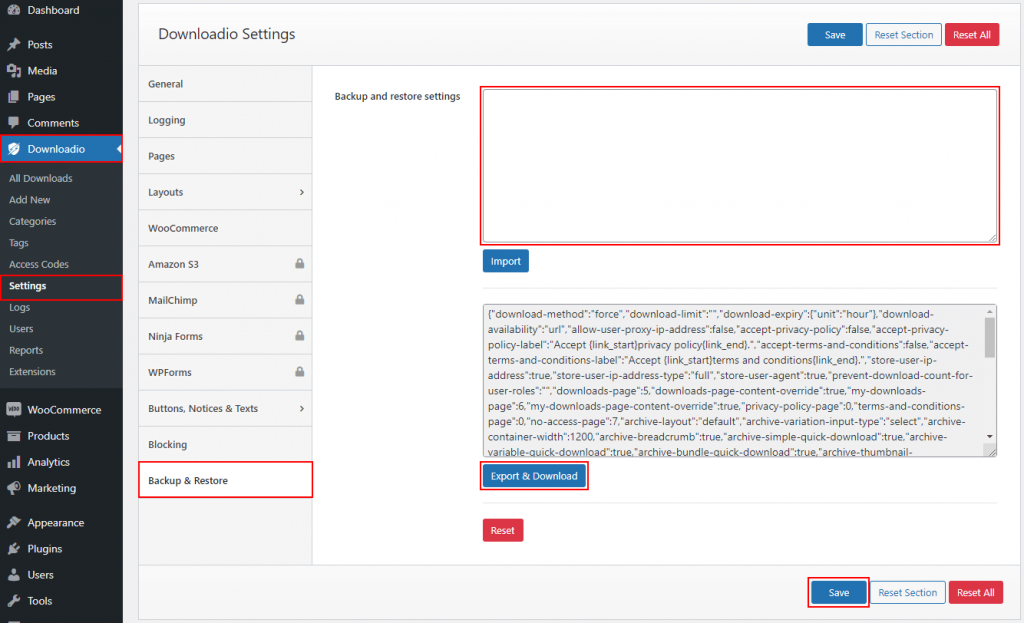 Restore file:
Enter the json data on the import text box then click on the Import button to restore the downloadio settings.