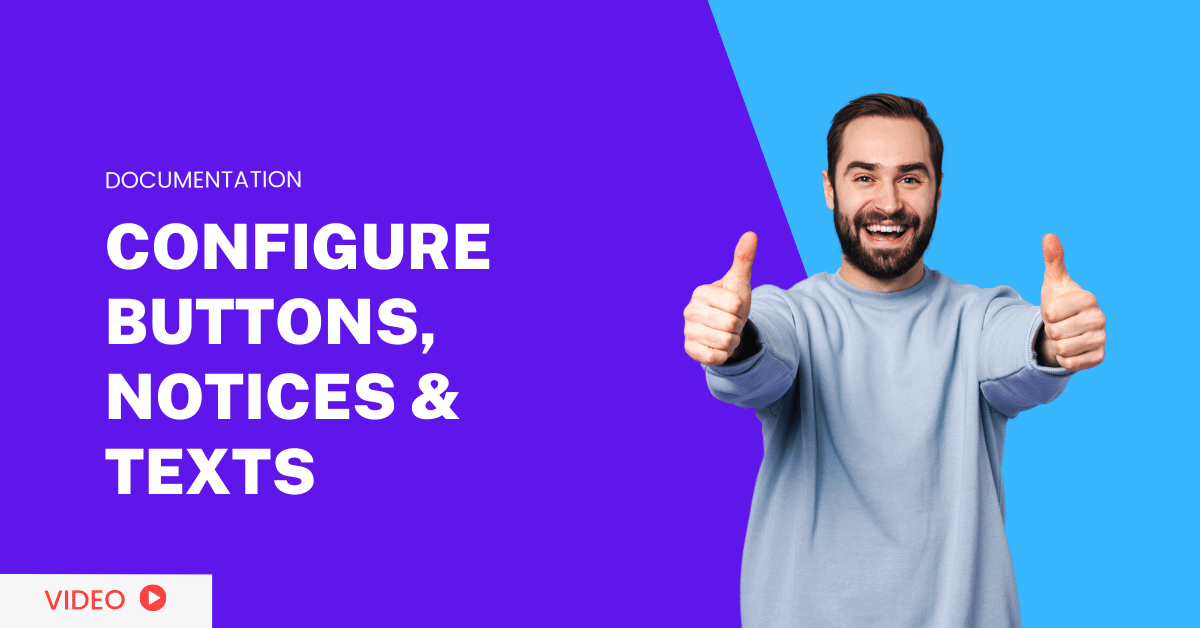 Go to your dashboard panel
Navigate to the Downloadio menu and click on Settings menu
After clicking the Settings menu, select the Buttons, Notices & Texts from the Downloadio settings. Here you can update all the Button, Notice, & Text name.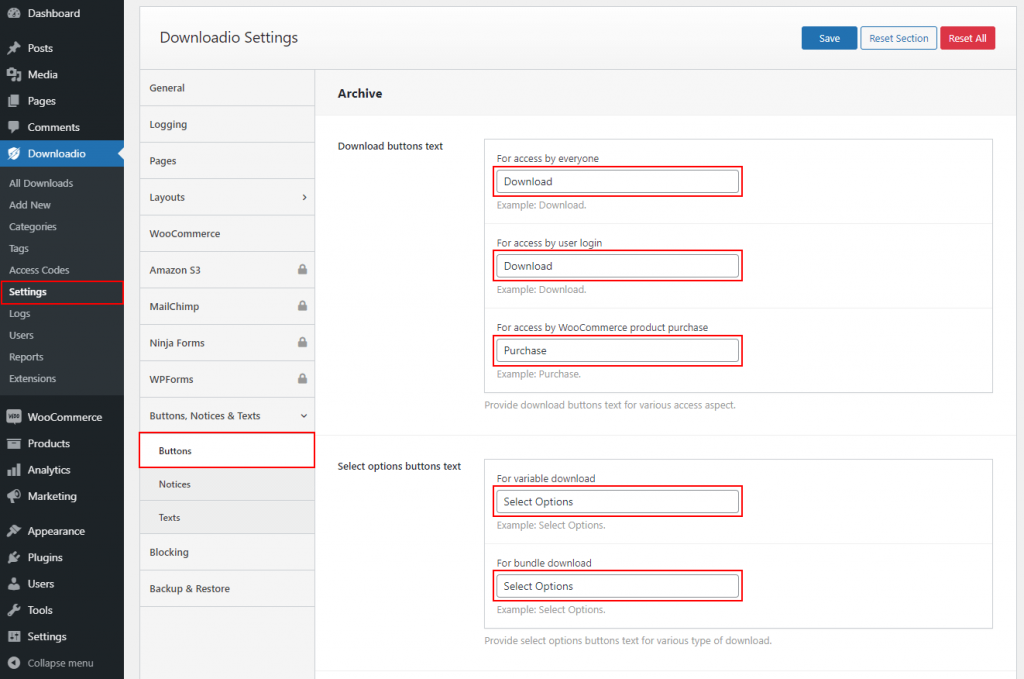 Select the Notices option to change the notice default messages.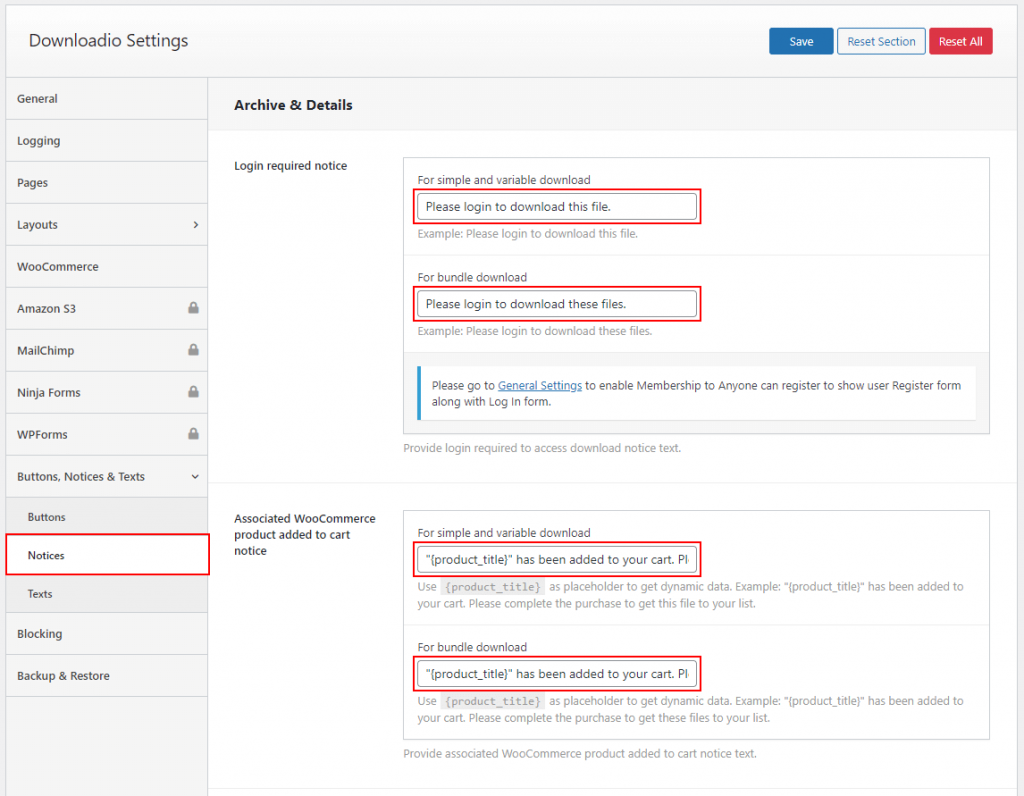 Select the Texts option to change the default text.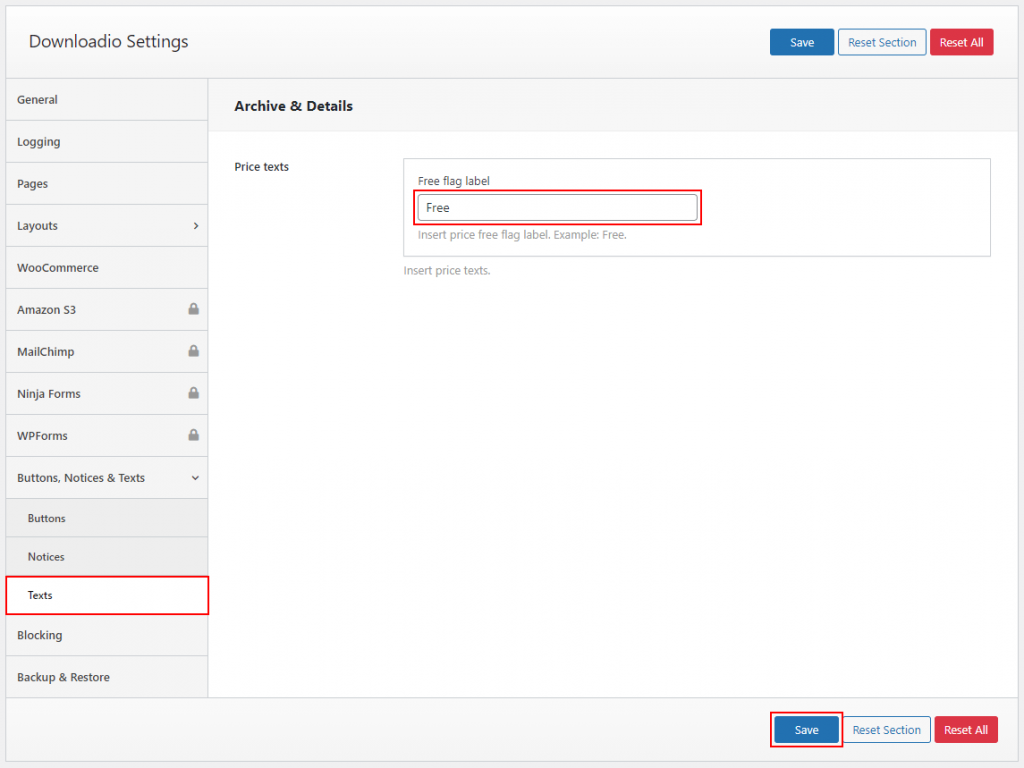 After adding all the settings hit the Update button to update the settings.